There are four reasons why I made the decision to turn a truck into a beautiful home including but not limited to:
The freedom it will bring me to explore wherever I like with my home on my back like a tortoise,
To be able to live on site of the EarthKeeper's project overseeing its growth while being flexible to move should I need to,
Making an investment instead of wasting it on rent,
Shrinking my possessions and the house I live in gives me space to think and be free in my mind in order to make progress.
Speaking of which, much has been done to Ruby this week and she is coming along rather nicely.
This slideshow requires JavaScript.
A hatch door has been installed so that the composting toilet can easily be emptied without going through the rest of the truck, as well as an outdoor storage locker which can be used for various outdoor items such as camping equipment and sports gear.
What I have been racking my brains over this week is the energy supply to the truck, a very important aspect if you are planning to live off grid. A set up that works 365 days of the year is THE most important thing to think about and in order for it to function in a safe, comfortable and practical way, you need to consider various options all in one.
After much consideration I have decided to (pay someone) to convert my two main power hungry appliances (fridge and chest freezer) to work on 12 volts. I did have the option to buy appliances in 12v but when you think about paying over £1000 for not much more then a 'mini-fridge' you begin to question your logic. Converting the appliances means changing the compressors inside them so that they no longer use AC (alternating current) electricity which is the standard for mains electricity, but enabling them to work off of a DC (Direct current) supply.
Without getting too technical, many devices that we use such as laptops, stereo's, microwaves and LED lighting actually use DC but in order for us to be able to plug into the mains electricity on-grid, some come with a little inverter box in the power supply of say a laptop, this is the little rectangular box that you find which converts it back to AC for us.
Solar power, actually produces energy in DC, so instead of buying a very expensive inverter to be able to use all of my appliances which means a huge power loss overall (inverters are power hungry), I will simply run on DC which means installing car charging sockets and USB charging points around the truck instead of plug sockets.
Converting my fridge and freezer to DC means they will consume very little energy to run and the solar will produce enough energy to also be stored in the batteries. It remains to be seen whether the solar will generate enough to see us through the winter
as weight also needs to be considered so putting 8 solar panels on the roof with a huge battery bank will probably tip her over the 7.5 tonne limit, however a mini generator can be plugged in to top up the batteries if needed as they must not run flat, but am hoping to avoid using a noisy and fuel hungry generator.
There will also be what's called a split charge relay which will feed power to the batteries when on the road as the charging will happen via the engine.
My super efficient woodburner will be used for heating the truck in winter which will run over night and be used for cooking, the truck will be very insulated so heat retention will be good. In summer time the gas cooker will be used for cooking as well as boiling water for the hot water system.
So that's the science bit over, not as simple as I thought but it's important not to rely on one source of energy, particularly in this country.
Now for more plastic free alternatives I forgot to mention last week.
For those that like to filter their water, which is recommended in this country due to the amount of Chlorine and other harsh chemicals they put in, I have discovered a Charcoal filter which uses a bed of activated carbon to remove contaminants and impurities, using chemical adsorption so no more plastic water filters going into land fill and you simply change this every 6 months and can be composted, perfect!
For people with curly or dry hair like me I highly recommend using raw Coconut oil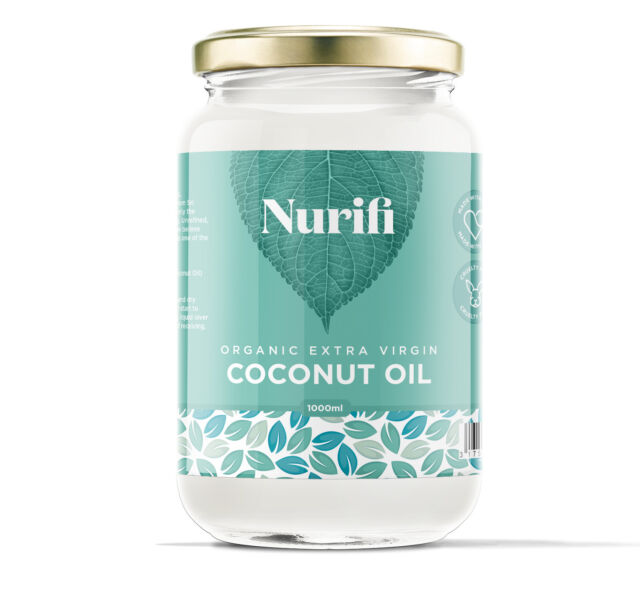 which melts from the heat of your hands and moisturises hair without harsh chemicals, you can find some in glass jars that can be bought in the supermarket.
Finally I use washable face wipes to remove make-up or general grime (usually mud for me), if you're handy with a sewing machine you can easily make these yourself or buy them for cheap online.
 For those looking for a dairy milk alternative or looking to go Vegan, Oatmilk is a very good alternative and in my opinion tastes the most like milk.
Feedback from the Henna dye attempt was very very good though I had to dye it twice to get the colour I wanted and cover all of my greys of wisdom, once with Henna and the second dye was Indigo powder which is another plant based dye, but hair is looking very lush!
Finally, in order to build readership I have been told to hashtag the hell out of my articles, so here goes nothing:
#PlasticFree#Truckconversion#TinyHouse#EarthKeepers#Progress#Off-GridLiving#Freedom#WhyamIdoingthis